Your First Step To Transformational Facilitation
Learn how to harness collective wisdom at scale and become the change agent you aspire to be with our Transformational Facilitation Playbook.
Unlocking Human
Potential At Scale
Amidst chaos, conflict and collapse, there have always been a select group of change agents who rise to the needs of the times.
It's time to abandon the paradigms, tools and unconscious methods that guide how we lead, teach and convene. No longer will a few of us hold the answers for the rest of us. Unlocking learning, connection and belonging, at the scale of all, and the speed of imagination, is the opportunity of our generation.
xchange

powers transformational gatherings
for the world's leading organizations
Facilitator Training Solutions
Amplify your influence with our meticulously-designed facilitator training programs, rooted in the principles of practical precision, experiential learning, and exponential impact.
Hear From Change Agents Like You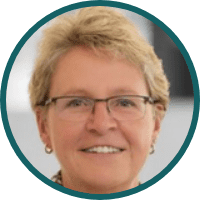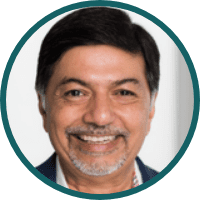 "Our company has leveraged xchange for dramatic transformation in the area of sustainability, to become the voice of our industry, and evolve into a heart centered workplace."
Julie Reiter
VP Human Resources & Sustainable Development, Clarke
"xchange was our operating system from day one. Our thriving mastermind group of entrepreneurial fathers has come alive, grown, and thrived...beyond what we ever imagined would happen."
Jon Vroman
Founder, Front Row Dads
"A fantastic approach to quickly creating heart connections and psychological safety in groups of people."
Rollin McCraty, PhD
Director of Research, at the HeartMath® Institute
"Every experience I lead is fueled by the exponential power of xchange. Retreats, communities, and conferences that are operating without xchange...will soon be obsolete"
Julie Reisler
Host of the You-est You Podcast
"I've never seen widespread psychological safety and engagement like I witnessed with xchange."
Jay Papasan
VP, Strategic Content, Keller Williams
"xchange invites the full intelligence and intuition of any group to thrive."
Deborah Rozman, PhD
CEO, HEARTMATH® INSTITUTE
"The Online xchange Experience, and this community, are the gift that the entire training, speaking and coaching industry have always needed. Value beyond words!"
Anna Liotta
Former President, National Speakers Association
"xchange is the future of unlocking collective hearts and minds."
Jodi Berg, PhD
Former CEO of Vitamix Corp
"xchange is a genuine life-giving approach"
Yvette Miller, MD
Executive Medical Officer, Red Cross
"xchange has stretched me and grown me in dimensions that were previously not. Especially the whole facilitation process. That's something I was never taught even in my PHD program. xchange has taught me how to teach properly."
Raj Sisodia
Co-Founder of Conscious Capitalism
Lead The Change
Register For Our Next Facilitator Training
Discover the "guide-on-the-side" within you, cultivating inclusion, psychological safety, and collective genius by registering for our next facilitator training event.