Wednesday, December 20, 2023
2:00 pm – 4:00 pm ET
Join us for our upcoming xchange 101 — a transformational facilitation training workshop that will revolutionize your approach to designing and facilitating group experiences.
Whether you're hosting an online meeting, training session, retreat, workshop, or event, xchange 101 will introduce you to what we believe is the defining superpower of our generation: unlocking collective potential at scale.
xchange

powers transformational gatherings for the world's leading organizations
WHAT YOU'LL LEARN
In The xchange 101 Conscious Facilitation Workshop
Join this incredible free online facilitation training and gain insights into:



Revolutionary xchange Framework

Our three-part system equips you to craft extraordinary group dynamics that spark transformative journeys.




Unlocking Power Through Questions

Delve deep into evidence-backed question design, seeding profound purpose, revelatory learning, and a universe of new potentials.




Mastering Conversational Choreography

Learn to weave together swift bonding and dynamic group interaction patterns, fueling an enriched sense of connection and heightened learning.



Business Of Belonging

Discover an evidence based toolkit for enabling psychological safety and a connection to a shared, transcendent purpose - key ingredients to enable belonging in any group.




Thriving Facilitation-Based Business

Grasp the simplicity and potency of our facilitation tools. They're catalysts for coaches, consultants or change agents eager to amplify their impact and boost their income.
Jon Berghoff
As the creator and founder of xchange, Jon Berghoff is considered a pioneer in the field of transformational group facilitation.
He is the collective wisdom whisperer to global CEO summits, leadership conferences, and high-stakes gatherings for organizations like Conscious Capitalism, Women Presidents Organization, HeartMath®, Arthur Page Society, NASA, Keller Williams and many more.
Over 15,000 coaches, consultants and change agents are now using xchange to redefine how we unlock potential at scale through transformational learning experiences.
Empowering Global Transformation

With 15,000 students worldwide, xchange is revolutionizing digital facilitation on a global scale.




Evidence-Based
Techniques

Unifying various disciplines, we offer a comprehensive, science-backed learning experience.




Highly Rated And
Respected

Endorsed by a 9.5/10 student satisfaction rating, we stand as a respected leader in facilitation training.
Hear From Change Agents Like You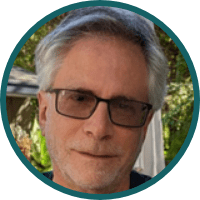 "What a wonderful experience! The ability to see, hear, and feel other people coming from many different places, and yet share a common desire to see people respect and value each other. World-changing!"
Vicki Terrill
President and Leadership Development Coach, Vicki Terrill Coaching
"Remarkable heart-felt, focused, intelligent training focused on engaging and growing people, workplaces, and community. Amazing in its clarity and purpose."
Don Ponturo
Chief Operating Officer, Socratic Sciences, Inc
"Even the most seasoned coaches, learning and development, OD professionals, designers and design thinkers, facilitators of any kind can level up their existing approaches, I guarantee it."
Erin (E.J.) Peterschick
Strategist | LXD | Facilitator | Possibilities Unleasher
"I'd recommend this training to anyone who wants to facilitate groups from a heart centered approach to elevate their clients ability to connect and thrive."
Christine Morgenstern Shin
Functional Nutrition Practitioner | Lifestyle Behavioral Coach | Yoga Therapist for Mental Health
"It is life changing... In that it teaches you how to reframe how to engage."
Wendy Bosalavage
President, LIVunLtd
"xchange is really unparalleled in its accessibility, engagement, and connectivity power. I look forward to sharing wildly!"
Dr. Nicole Bossard
President, TCG Consulting
"The value of the xchange membership is truly exceptional, invaluable and indescribable. If you are anywhere in the decision-making process...trust yourself and DO IT!"
Monica Sherese
Business Transformation Consultant and Certified Professional Coach, Twist Solutions Inc
"This training has made me smarter, more efficient and the ultimate value will be higher quality engagements for and with my clients!"
Andrea Jasken Baker
President, AJB Consulting, LLC
"I'm not able to capture in words the incredible impact that xchange has had on every facet of my life. I'm a better father, husband, leader and human because of this group!"
Michael W. Wagner
Founder, The Storage Rebellion
Your Questions Answered
Here are the answers to some questions you might have about our xchange 101 workshop. Don't see what you're looking for? Get in touch with our team and ask away! We'd be happy to help.
What is the xchange 101 workshop?
The xchange 101 workshop is a free, online introductory session designed to acquaint participants with our unique approach to facilitation. It provides insights into our evidence-based techniques, effective conversational choreography, and the creation of a psychologically safe environment.
Who is the xchange 101 facilitation training workshop for?
The facilitation training workshop is designed for a wide range of professionals, including consultants, facilitators, coaches, trainers, event planners, community leaders, authors, speakers, and organizational leaders. Anyone interested in enhancing their skills in group facilitation and leadership can benefit from the facilitation training workshop.
What will I learn in the xchange 101 workshop?
The workshop focuses on key aspects of the xchange framework. This includes understanding the power of questions, mastering conversational choreography, fostering psychological safety, and belonging within a group. It also covers starting or scaling a facilitation-based business.
How do I register for the xchange 101 workshop?
You can register for the workshop directly from our website. Simply fill in your details in the form above, and you're all set! Please note that spots are limited, so register as soon as possible to secure your place.
Why is facilitation training important?
Facilitation training is crucial as it equips individuals with the skills to guide a group towards its goals effectively. It aids in unlocking collective intelligence, fostering engagement and innovation, and cultivating a sense of safety and belonging in group environments.
What skills can I expect to gain from a facilitator training course?
The xchange 101 facilitator training workshop helps you master the art of question design, conversation choreography, and unlocking group potential. It also assists in fostering deeper connections and a sense of community within teams, organizations, and mastermind groups.
Who can benefit from facilitation training programs?
Coaches, consultants, trainers, leaders, and anyone looking to build effective group management and communication skills can benefit from facilitation training programs. These programs are particularly beneficial for those seeking to enhance their ability to facilitate productive and engaging group dynamics.
Can facilitator training courses improve my career prospects?
Absolutely. Facilitator training courses can enhance your professional capabilities, making you a sought-after asset in businesses and organizations that value the unlocking of collective intelligence for exponential growth and value.
How do group facilitator training programs differ from traditional training programs?
Group facilitator training programs focus on collective intelligence and group dynamics, rather than individual performances. They emphasize on engaging every participant and unlocking their potential, creating a more inclusive and effective learning environment.
Are there any prerequisites for attending the workshop on facilitation?
There are no specific prerequisites for attending our courses on facilitation. Whether you're an experienced professional looking to sharpen your skills or a newcomer eager to learn, our program is designed to accommodate all levels of expertise.
What is expected of me in terms of participation during the xchange 101 Workshop?
We hold the quality of the xchange 101 Workshop experience in high regard. To ensure all participants benefit maximally, we've established a participation agreement:
End-to-End Attendance: Commit to being present from start to finish.
Be Stationary: Engage from a stationary location. Participating while on the move isn't conducive to the workshop experience.
Full Engagement: Please have your video and audio on via your computer, laptop, or mobile device. For optimal sound quality, we recommend using headphones instead of computer speakers.
Full Presence: Minimize disruptions by turning off notifications and ensuring a distraction-free environment.
Use The Zoom Chat Intentionally: Maintain relevance and respect in the chat. Refrain from sharing off-topic links or messages that could detract from the learning process.

Non-compliance with these guidelines means you may not be benefiting fully from the workshop, and for the sake of the collective experience, we might request you to exit. We appreciate your understanding and commitment to these principles.
I've seen workshops where Zoom chat can be distracting. How is it managed in the xchange 101 Workshop?
We guide our participants to use the Zoom chat intentionally. Messages should remain on topic, relevant, and respectful. We discourage sharing links or off-topic messages, ensuring the chat enhances rather than detracts from the learning experience.
Is the xchange 101 workshop really free?
Yes, each month we offer a free workshop to give you a glimpse into the transformative experience of xchange. We believe that once you experience the power of collective intelligence firsthand, you'll understand its profound impact.